VIP Announces New Transport Fares
VIP JEOUN Transport has announced fare adjustments effective today Friday, May 20, 2022.
The increment according to the company is due to rising petroleum prices and other transportation operation inputs.
The fares are also categorized as LUXURY EXECUTIVE COACHES and STANDARD TOURIST COACHES.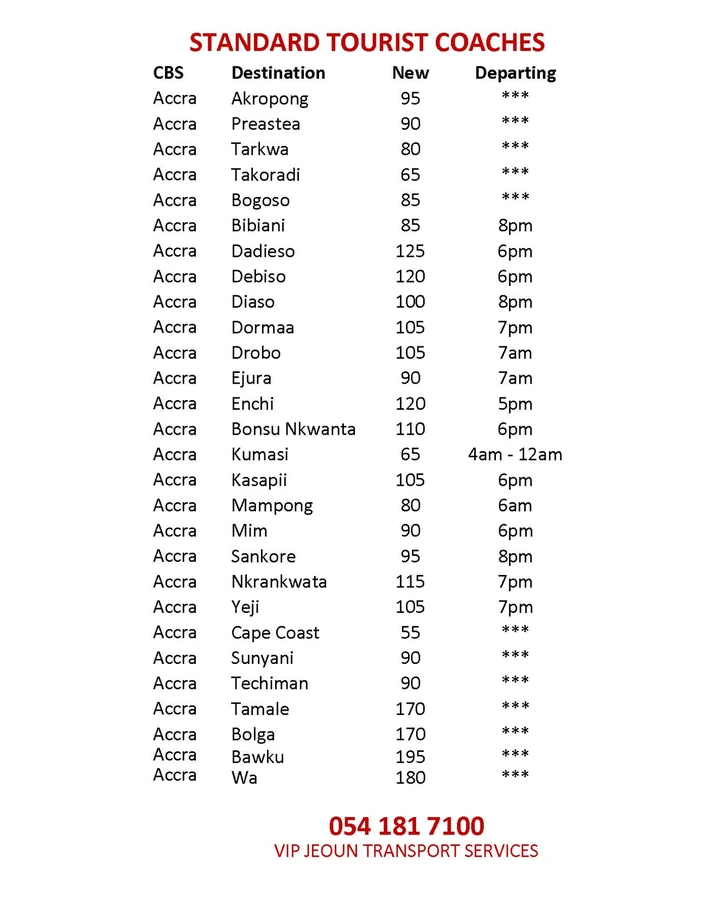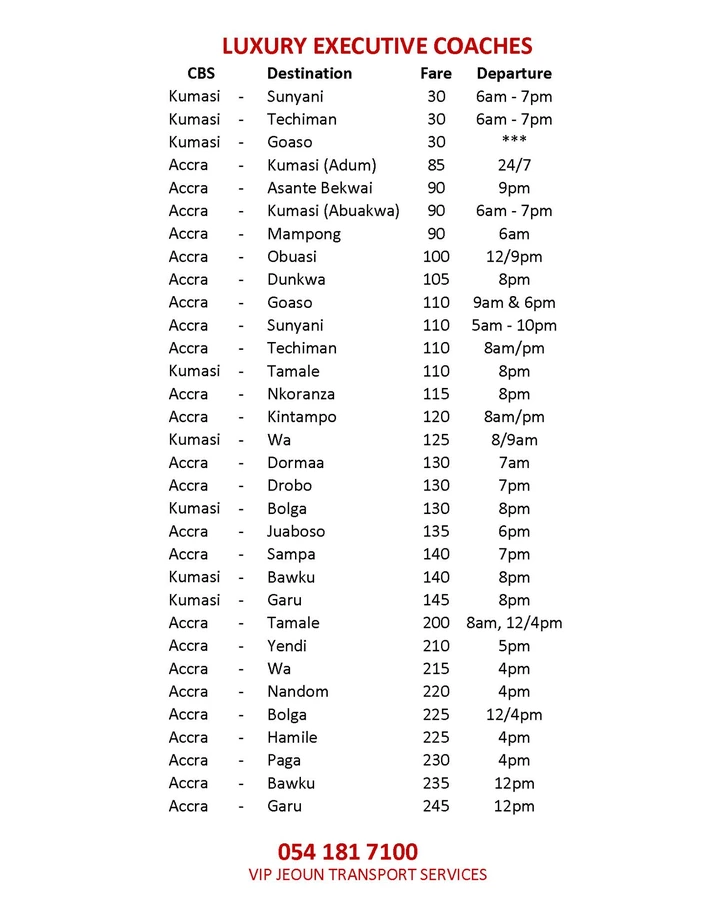 The Ghana Private Road Transport Union (GPRTU) has also announced an upward adjustment of transport fares early this month.
This is in spite of an earlier announcement by the Union that it hopes to adjust transportation fares upwards by 30% effective Friday, May 13.
Samuel Amoah, a member of the National Communication team of the GPRTU, revealed that the increase is due to President Akufo-Addo's remark that government cannot afford to remove taxes on petroleum products.
"So this news came to us and then we also came to a round table and found out that there is nothing they could do about reducing the taxes on petroleum products that is why we also organized ourselves, did our calculations and now from tomorrow May 7, we are coming up with 20% upward adjustment in our transport fares," he said.