'I Felt Disappointed' – Fella Makafui On Michy's Attack On Medikal
Fella Makafui, the wife of Medikal, has shared her thoughts on the recent altercation between Michy and her husband.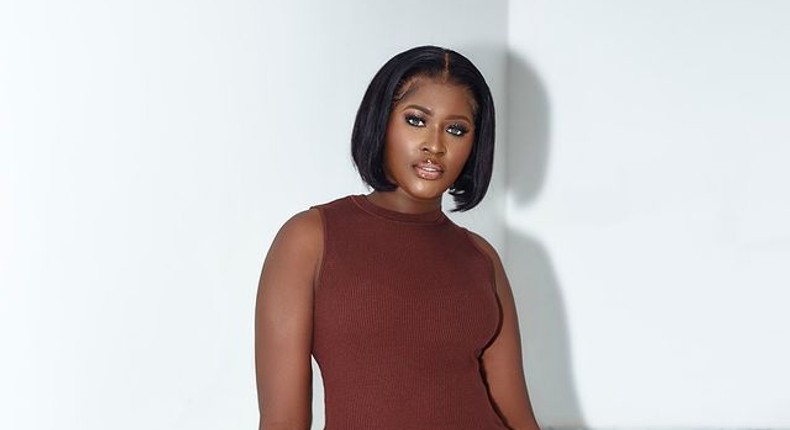 In a viral video, Michy, the mother of Shatta Wale's son, engaged in a heated argument with Medikal over claims that Shatta Wale still pays their son's school fees despite their fallout.
According to Michy, Medikal had referred to Shatta Wale as a responsible father, which contradicted her previous claims that he didn't meet expectations.
Reacting to the incident, Fella Makafui expressed her disappointment, saying, "I felt disappointed but it is what it is."
Fella further explained that she wasn't present at the scene when the confrontation took place. She revealed that while they were walking together, she met Etty Betty from the TV series Yolo, and they started taking pictures.
It was during this time that she missed witnessing the entire incident. Fella learned about the altercation when their manager rushed into the car and informed them about what had happened.
Michy recently lashed out at Medikal for claiming Shatta Wale had paid all of Majesty's school fees for a year.
"MDK are you the one who said they pay Majesty's fees for a whole year? Which account do you pay the money into? I'm beefing you.
"I was talking about Island," Medikal responded to Michy's allegations to which Michy retorted; "You were talking about what? Is Island Wale's child? Medikal if you are dealing with me deal with me carefully."
Medikal, who was obviously not in the mood to trade words with Michy said; "God bless you. Respect yourself," as he walked away.
Michy who was poised on fighting the rapper kept on shouting, "You respect your fucking self. You dey do follow back too much."
Meanwhile, netizens have been urging Michy to issue a public apology to Medikal for her outburst in public.