Why Can't Politicians Who Make False Promises Be Arrested? – Nigel Gaisie Asks
Prophet Nigel Gaisie, the founder and head of Prophetic Hill Chapel, has replied once more to the police directive on "doom" prophesies.
Any politician who makes false promises to Ghanaians, according to the man of God, must be arrested. He believes that in the perspective of the law court and the police, false and fake promises must be treated fairly.
As a result, he wonders why politicians' "false" promises aren't considered grounds for arrest by the Ghana Police Service.
"If we can arrest a prophet for false prophecies, which can only be determined with the benefit of time and spiritual inspection on the ticket of God's word, why can't we arrest a politician who makes false promises?"
He made this relegation on his Facebook page.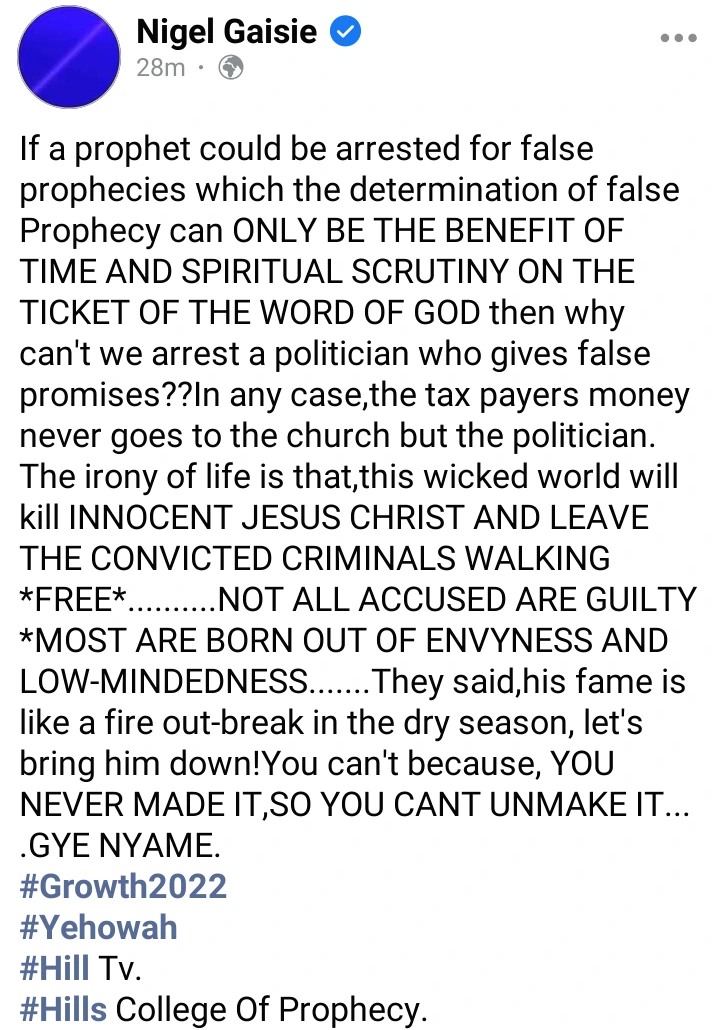 Source: GhanaFeed.com