Who Are You To Judge Hajia 4Reall – Angry Aisha Modi Blasts Ghanaians (VIDEO)
In the midst of the national discussion surrounding Hajia 4Reall's alleged involvement in a $2 million romance scam, self-proclaimed music producer and philanthropist Ayisha Modi has voiced her opinion on the matter.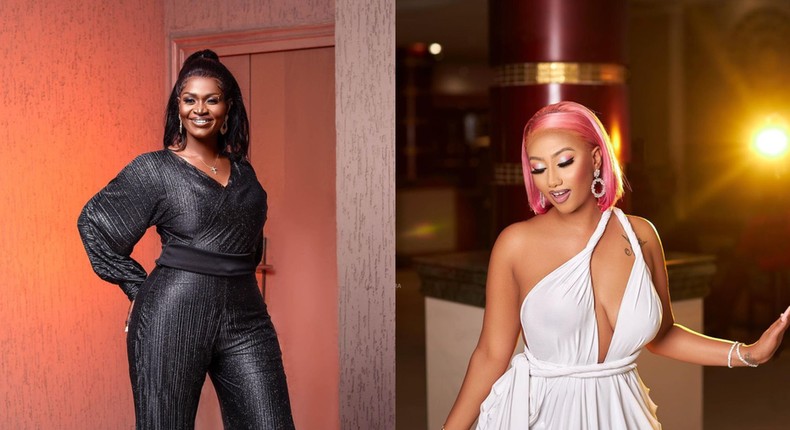 During a Facebook live session, Ayisha Modi expressed her support for Hajia 4Reall and criticized Ghanaians who were jubilant and mocking towards her following her arrest.
In a self-made video that has since gone viral, Ayisha Modi described those celebrating Hajia 4Reall's misfortunes as wicked souls. She further emphasized that everyone has their own skeletons in the closet and should refrain from judging others.
Hajia 4Reall was extradited to the United States on May 15, 2023, after being charged by the US Attorney's Office for fraud and money laundering in relation to a romance fraud scheme.
The prosecution alleged that Hajia 4Reall and a group of con artists from West Africa assumed false identities to deceive vulnerable individuals, particularly elderly and single Americans, through fake relationships established via emails, texts, and social media messages.
Ayisha Modi's defense of Hajia 4Reall comes at a time when negative discussions and online criticism towards the socialite have been prevalent. As the controversy surrounding the alleged romance scam unfolds, Ayisha Modi stands firmly in support of Hajia 4Reall, urging others to exercise empathy and understanding rather than reveling in her misfortune.