Thieves Dismantle ECG Transformer At Nsawam
Some thieves have dismantled a transformer belonging to the Electricity Company of Ghana, ECG.
The thieves reportedly attempted to steal the transformer at night but sensing danger of arrest escaped leaving the transformer behind.
Suhum and Nsawam area is notorious for transformer thefts.
In 2018 for instance, the Suhum Police Command arrested, Eric Grusah, for an attempt to bribe the Police to release a suspect arrested among a gang who attempted to steal an electricity Transformer belonging to the Electricity Company of Ghana (ECG).
Suspect Enock Tetteh,23, a mechanic apprentice was arrested by the Suhum Police Patrol team when the gang jumped off their Kia Pride vehicle with registration number GR 2672 -17 having been stopped by the patrol team.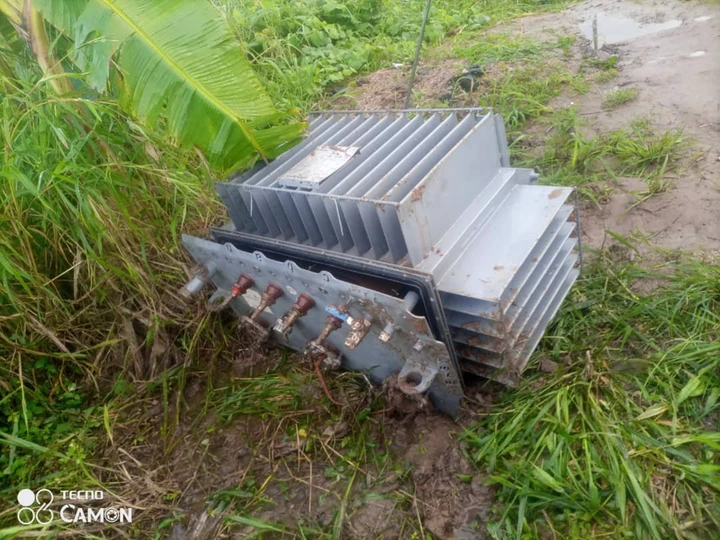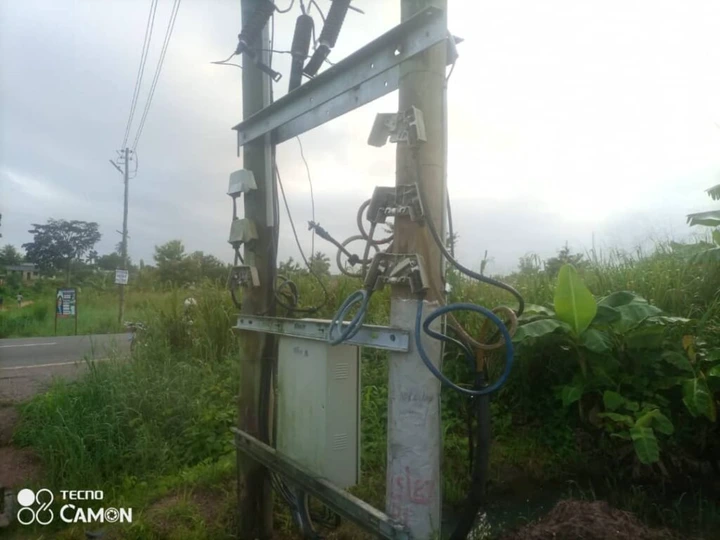 Other gang members managed to escape but Tetteh was arrested.
Eric Grusah emerged from nowhere and attempted to bribe the Police to free the suspect but was also arrested by the Police as quoted by mybrytfmonline.com.
Items such as 3 rolls of Coiled copper, a screwdriver, a spinner, and a hacksaw were retrieved. A follow-up to the transformer revealed that it has been tempered.
The suspects have since been jailed.