Akufo-Addo's Government Is Ghana's Best Ever In The Fight Against Corruption – Pius Hadzide
Pius Enam Hadzide, a former Deputy Minister of Information has lauded the efforts of this present administration in fighting graft.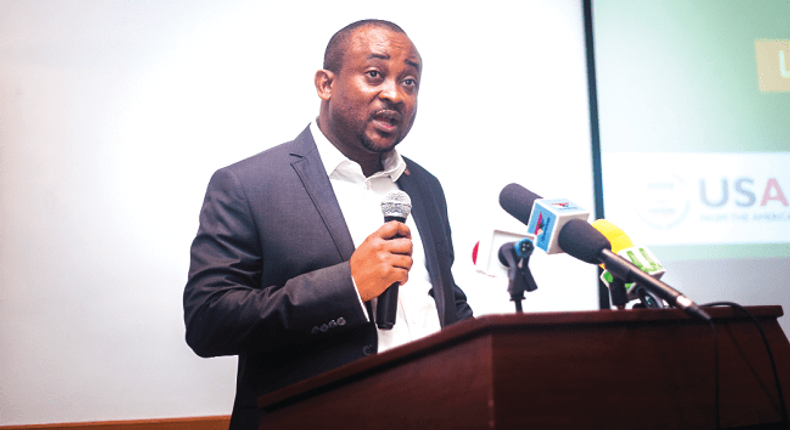 He said the Nana Addo Dankwa Akufo-Addo led administration has shown an unparalleled fight against corruption since it assumed office in 2017.
Mr. Hadizde further said the New Patriotic Party (NPP) led government has strengthened institutions to fight corruption without fear or favor.
"The President has created an enabling environment for these anti-graft agencies to work," he said.
He sees allegations that the President goes after corruption fighters as an attempt to soil government's reputation.
"This is one of the administrations that has taken the fight against corruption to the doorsteps of everyone including appointees, and it was not just by word of mouth, government has substantially supported anti-graft agencies. It is on record that the former Auditor-General [Daniel Yaw Domelevo] admitted that unprecedented investments were made by this same administration into his work.
For the first time during his time, vehicles and some other logistics were given to support the office." "This same government established the office of the Special Prosecutor. We even went ahead to appoint someone who was a strong member of the opposition NDC to head the office and gave him unprecedented budgetary allocation to help him do his work," Mr. Hadzide argued out his point on Face to Face on Citi TV.
"Pound for pound, I believe that this is a more disciplined and committed administration as far as protecting the public purse is concerned. And more importantly, this is a President who is interested in investigating appointees, even at the most flimsy excuses."
"We are dealing with factual evidence and not the subjective utterances of some individuals."
President Nana Akufo-Addo, last week, asked Commissioner of the Customs Division of the Ghana Revenue Authority (GRA), Colonel (Rtd.) Kwadwo Damoah, to hand over his duties to acting Deputy Commissioner at the Authority, Seidu Iddrisu Iddisah.
Col. Damoah has been in the news the last couple of weeks after a report by the Special Prosecutor implicated the office of the Commissioner of the Customs Division of the Ghana Revenue Authority in corruption-related acts involving Labianca Company Limited.
The OSP recovered GH¢1.074 million from the Company owned by a Council of State member, Eunice Jacqueline Buah Asomah-Hinneh.
The money was recovered as a shortfall of revenue arising from the issuance of the unlawful customs advance, meant to be duties paid to the state following the importation of the frozen foods.