Akufo Addo Flies To USA To Organize Fund Raising Towards Cathedral Project
The president of the Republic of Ghana, His Excellency Nana Addo Dankwa Akufo Addo has flown to the New York city to join for a fund raising event to help build the national cathedral.
The National Cathedral of Ghana held a successful fundraiser yesterday in New York to pull the necessary funds to help push the agenda into realisation
In attendance was His Excellency Nana Addo Dankwa Akufo-Addo at the event. The fundraiser was in aid of the ongoing National Cathedral project.
Akufo Addo in his address thanked those who availed themselves and willingly accepted to contribute their quota towards building the national cathedral. He assured them that the project is not just for an individual but of a National interest hence why it is necessary they all pull resources to raise the cathedral.
Taking to their official Facebook page, the National Cathedral Ghana acknowledged the president for leaving his busy schedules to join them in the fund raising activities.
Attached is the screenshot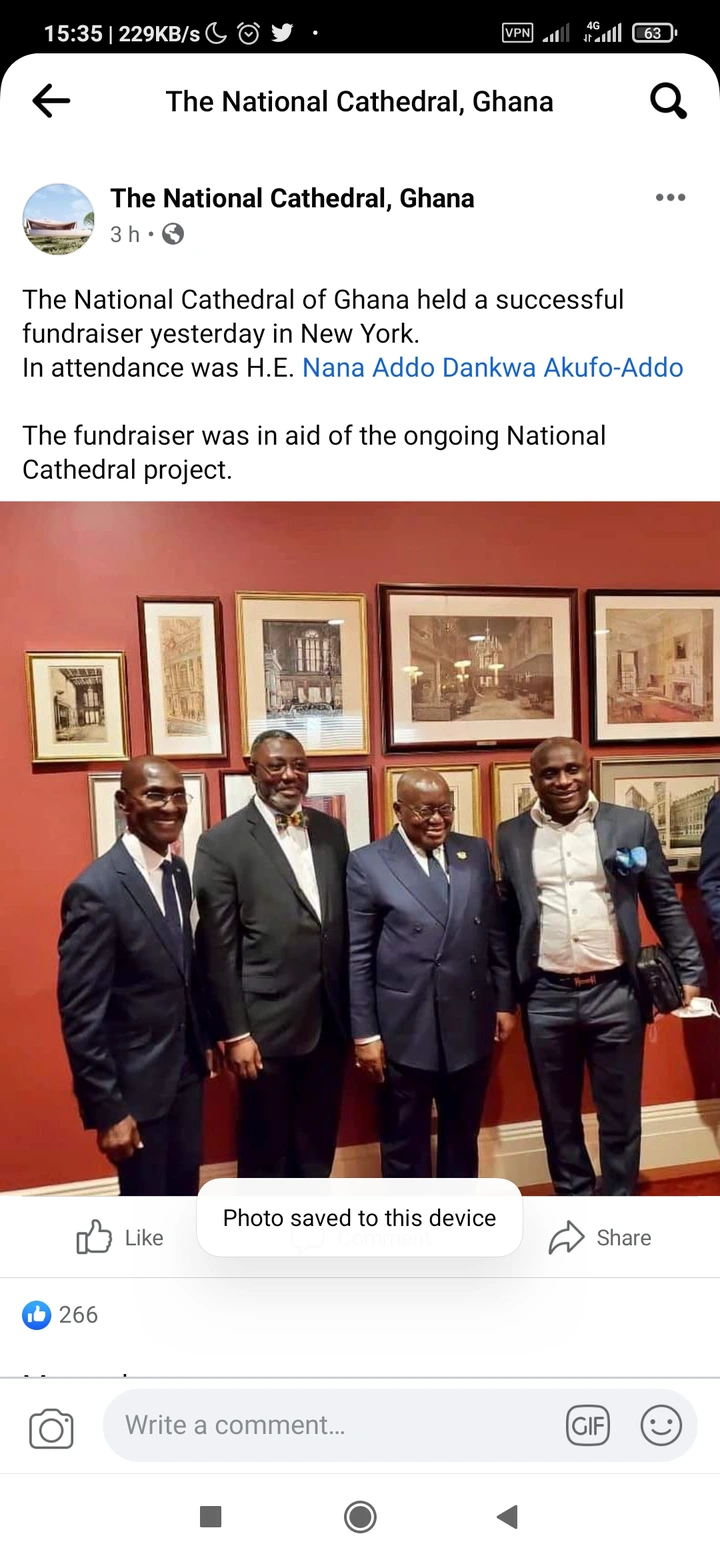 Meanwhile, the finance minister, Ken Ofori Atta in his last address to the nation announced that any Ghanaian can contribute towards building of the national cathedral. Many have already done their parts while others have protested that it is not of a national relevance.